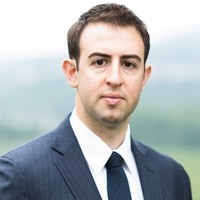 ESC's founder, Brian Warshay, has over a decade of experience in sustainability, renewable energy, consulting, energy procurement, and of course, energy storage.
Brian's most recent experience was at Tesla where he led business development efforts to create virtual power plant (VPP) projects with utilities in regulated and unregulated US markets. He was responsible for leading the development of several modeling and sales tools that quantified the value energy storage products can provide customers, both behind-the-meter with utility bill savings and in-front-of-the meter in wholesale markets. These techno-economic modeling tools and approaches were then applied toward personal and fleet electric vehicle charging analyses.
At SolarCity, prior to Tesla's acquisition, Brian was heavily involved in distributed energy resource (DER) policy strategy and thought leadership. His focus was on distributed rooftop solar, energy storage, net energy metering (NEM), and utility general rate cases. He provided testimony in various regulatory proceedings throughout California, Arizona, New York, and Nevada while supporting policy efforts throughout the US.
Before joining SolarCity/Tesla, Brian performed analysis, developed written research reports, and was quoted several times in the media on topics that included energy storage and other grid edge technologies for Bloomberg New Energy Finance and Lux Research. Examples include*:
Market Research, Analysis, & Modeling
Economic analysis of residential solar photovoltaic (PV) + storage systems
Evaluation of the state of the US demand response market
Market updates on smart meter, home energy management devices, and fuel cell deployments
Determinations of how much energy storage would be required to manage intermittency from a high penetration renewable energy grid
Cost breakdown of emerging energy storage (non-lithium ion) technologies
Quantification of the costs and benefits of a hydrogen economy (spoiler alert, it is expensive)
Selected Media Attention and Publications
Publications:

National Renewable Energy Laboratory (NREL) contributions:

Media mentions: New York Times, ABC News, Boston Globe, Bloomberg, ABC11, WBUR radio
Presentations: World Future Energy Summit in Abu Dhabi, NY BEST, Energy Storage Association (ESA), Energy Storage North America (ESNA), Bloomberg New Energy Finance Summit, Smart Grid World Forum in Singapore, NYU Stern panelist, guest lecturer in NYU graduate school power markets class
Peer reviewed articles (based on Master's thesis):
See how it all comes together into actionable insights on the main page.
Education
Master of Science in Engineering Systems and Management, Masdar Institute of Science and Technology, Abu Dhabi, UAE, collaborative with Massachusetts Institute of Technology; Masdar is now part of Khalifa University in the UAE
Bachelor of Science in Environmental Engineering Technology, Cornell University
Bachelor of Science in Natural Resources, Cornell University
*Note: Several of these reports are behind paywalls at the respective companies and are not available to the public.
Header photo by Andrik Langfield on Unsplash.
Energy Storage Consulting, LLC is located in Brooklyn, New York